Monitoring for Informed Planning
Location:
San Joaquin County, California
Sector:
Oil and Gas
Product/Service:
Historical Analysis
Project Overview
3vGeomatics performed a historical analysis of a large oil and gas basin in North America in order to detect and characterize sinkholes and other geohazards in the basin. This basin has been the principal source for most of the petroleum produced in the area for over 150 years with over 45,000 oil wells in the area. This database of geohazards was then used by the client to plan the location of future infrastructure in the area.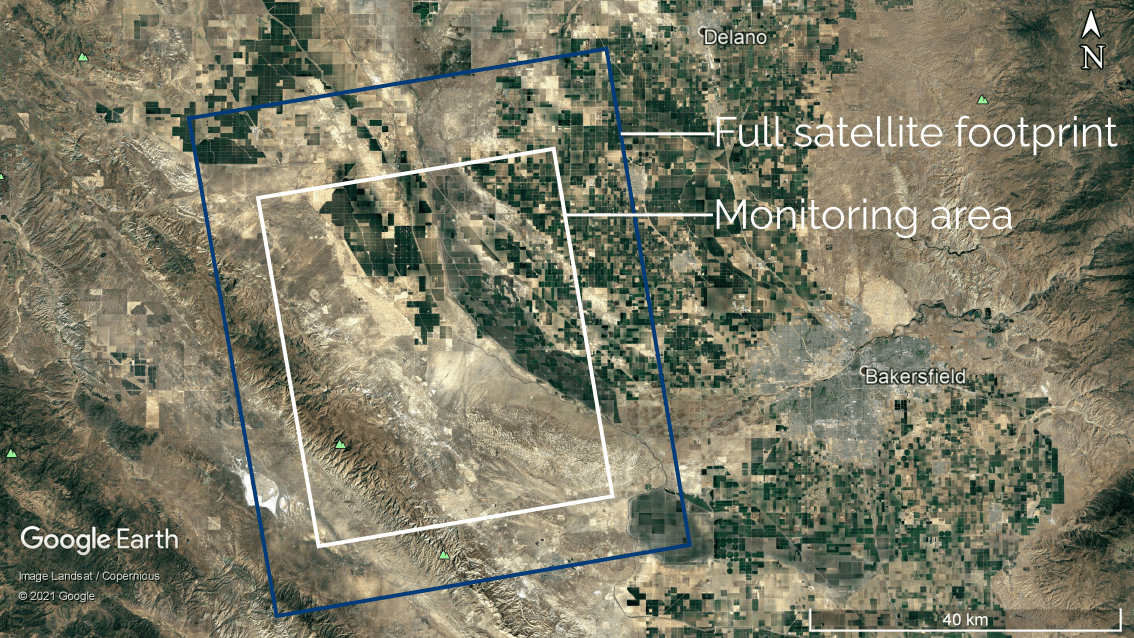 Goals
Identify all areas of subsidence and uplift across the entire basin.
Discover previously unknown displacement areas.
Use InSAR monitoring for infrastructure planning and ongoing monitoring for drilling activities.
Solution/Results
3vGeomatics analyzed 75 images over a 3500 km2 area taken between July 2009 and June 2014 by the C-band (5.5 cm wavelength) RADARSAT-2 satellite.
Multiple displacement areas were detected with average rates greater than 1 cm/year. The analysis also provided a time series for each point, revealing significant accelerations in subsidence in various areas. This displacement map and associated time series are now being used to plan the locations of drilling activities and related facilities in areas that show ground stability.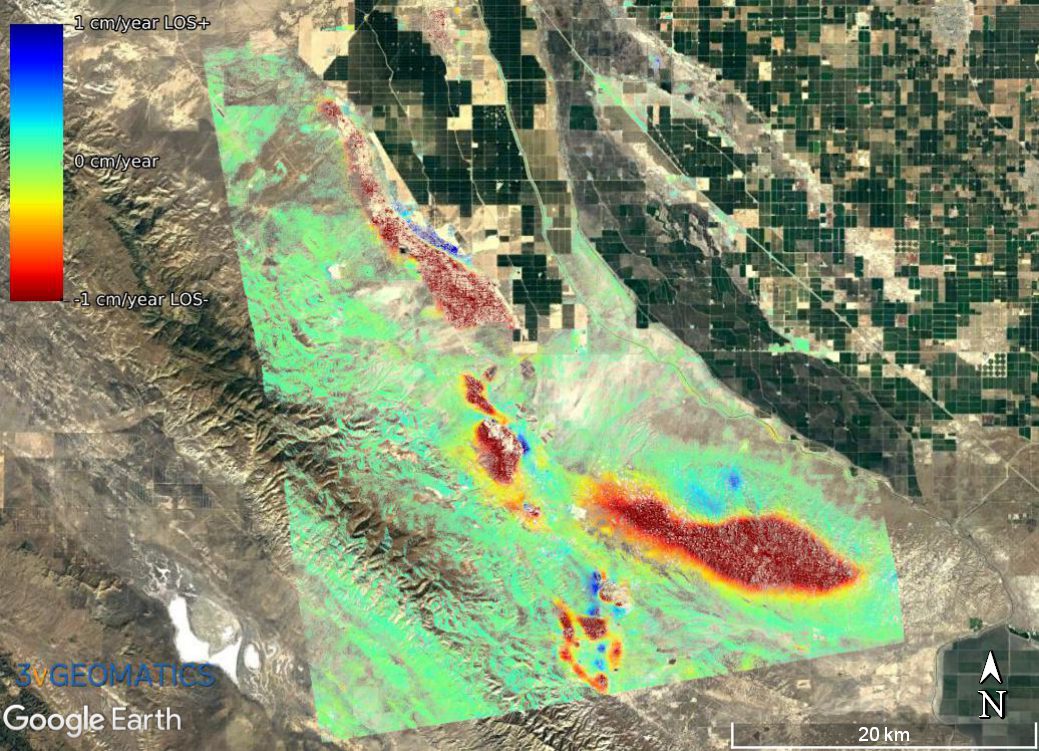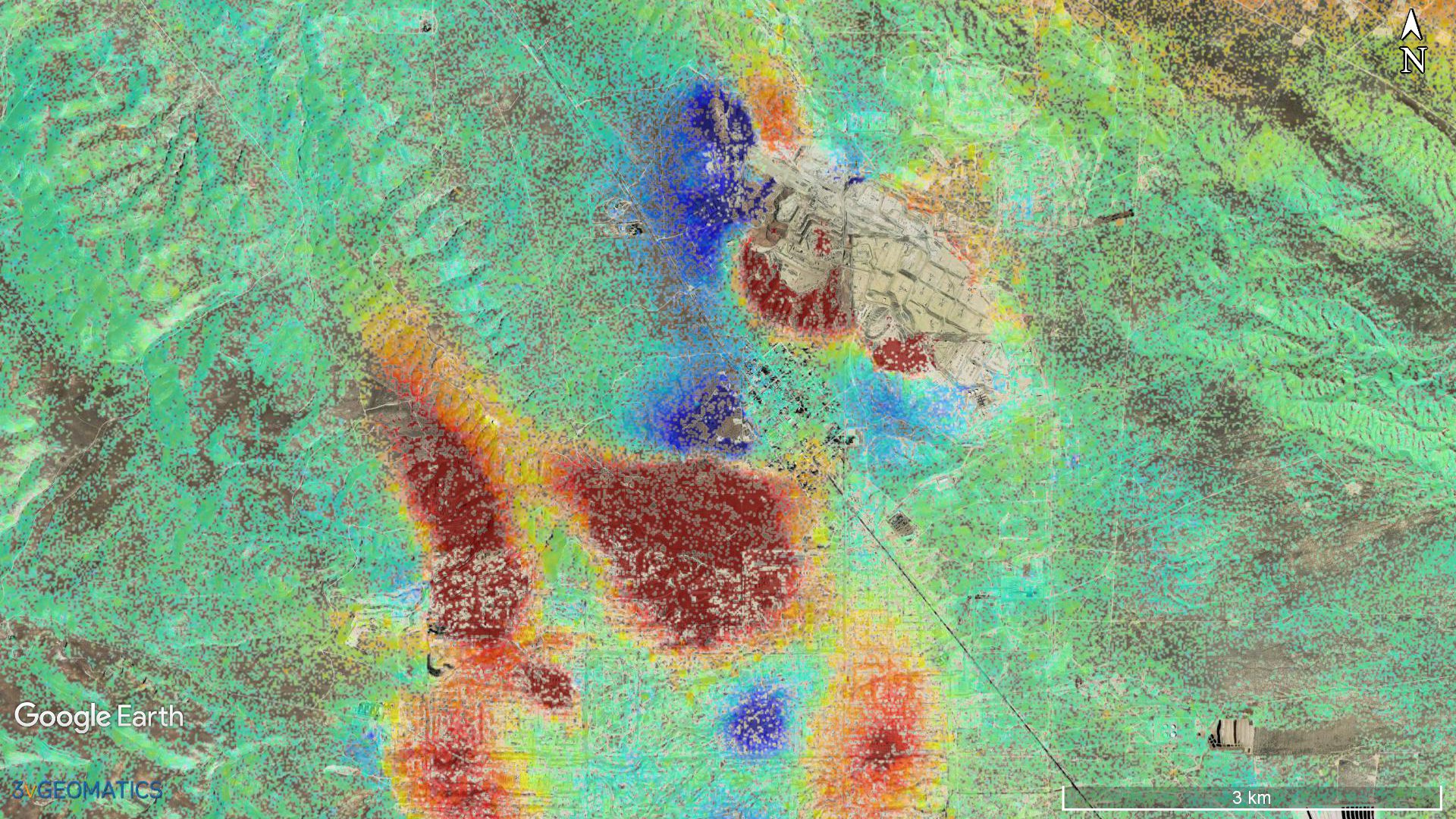 Benefits
Our InSAR monitoring service is a valuable tool for planning drilling activities and related facility construction. Our InSAR ground displacement measurements are incorporated into the design and drilling plans for the basin, and our ongoing monitoring services can identify any new movement that occurs due to drilling or construction activity – ensuring risk mitigation and environmental safety.